04. Juli 2011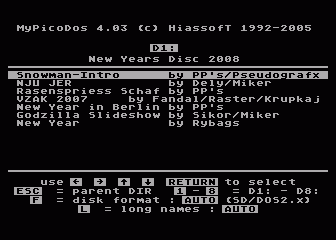 Ok, here we go!

This time these people will give you some wishes for The new year:

Sikor, Dely & Miker (Poland)
Rybags (Australia)
Pseudografx, Fandal, Raster & Krupkaj (Czech Republic)
and off course me (Germany)

Have fun, as we had creating this little stuff!
Thanks again for all contributors.

HAPPY new YEAR !!!